Egon.Stetmann
Attributes
Primary Attribute
Intelligence
Strength
23 (+3)
Agility
27 (+5)
Intelligence
40 (+7)
Stats
Starting Health
530
Starting Energy
280
Base Armor
7
Movement Speed
3.30
Base Damage
78
Attack Speed
1.85
Attack Range
6
Sight Range
12
Gameplay
Difficulty
Medium
Role
Support
Implementation
Status
Current
Misc
Alignment
Neutral Good
Introduction
Lore: Starting out as a Dominion Scientist, Egon found his way into Raynor's Raiders after a fornate encounter at Deadman's Port. Often shut away in the laboratory away from the heat of battle, Egon studied supportive technologies that would focus on saving his allies such as medical salves and time warps.
Egon is equipped to save allies and hinder enemy aggression. His abilities allow allies to fully rejuvenate on the field and escape otherwise devastating ambushes.
Skills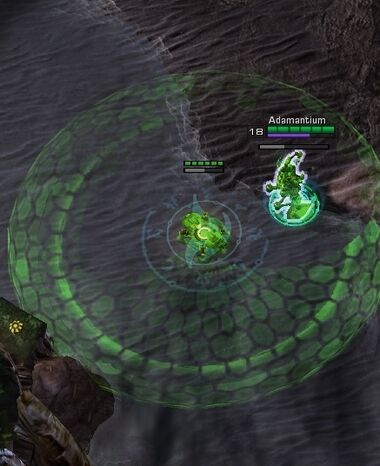 Strategy
See Strategy
Egon is a support caster with a high potential to end up carrying the game by simply outhealing the enemy team's dps. He is squishy, and relatively weak early game until he gets all four of his skills to maximize his heroic passive. Max W first for the energy it offers, as Egon should be constantly spamming abilities. Harass with Q and W in lane unless you or your lane partner fall below 50% health or energy, and keep in mind your Q is a great way to secure a kill on a low health opponent. Run 0/3/3 talents, taking health, armor, cooldown, energy regen, and movespeed.