Lord.Zyrkhan
Attributes
Primary Attribute
Strength
Strength
36 (+6)
Agility
30 (+4)
Intelligence
24 (+4)
Stats
Starting Health
200
Starting Energy
??
Base Armor
??
Movement Speed
2.8
Base Damage
40
Attack Speed
1.8
Attack Range
1.25
Sight Range
12
Gameplay
Difficulty
??
Role
DPS
Implementation
Status
Current
Misc
Alignment
Chaotic Neutral
Introduction
Lore: After the skirmish at Koprulu Sector with the New Trinidad Pirates during Mercenaries II, recruiters left Zyrkhan's Legion for dead to avoid excessive fees. Zyrkhan now sails the vast expanse of space to rebuild his legion and execute a personal vengeance on those who have dearly wronged him.
Centuries of combat have jaded Zyrkhan's senses, thus he often throws himself into the heat of battle without heed for life or limb.
Skills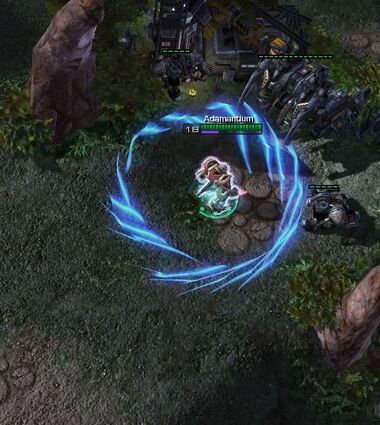 Strategy
See Strategy
LZ is a tank/semi-carry who is the best counter to heroes that rely on AoE Damage such as Vergil, Toxi, or Vorpal. His Q debuff immunity makes him a strong counterpick against Rory, and his ring around himself is great for trapping heroes without escapes like Kerrigan, Raynor, or Dustin and setting up skill shots. Max W first. Learn how to pull enemies with your W, but the faster you move, the easier it is to escape. Note that with a poorly used W, you can mess up your own teammates. Try to use your R right as the enemy engages. Run 0/3/3 talents or 3/1/2 talents depending on the role you intend to fill.